Microsoft announced the much anticipated SQL Server 2017 release is available for download today. This version is packed with so many features, here are just a few of what we're looking forward to here at SQLWatchmen: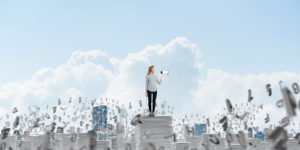 Always On Availibility Group – supporting the ability to cross database transactions among all databases, as well as, clusterless support in Availibility Groups.
Machine Learning Services – SQL Server R Services have been renamed in this release and now supports Python in addition to R.
In-memory and memory-optimized object enhancements.
SQL Server Reporting Services 2017 – the REST API and the "all in one" on-premise, self-service Power BI.
Scale Out for SSIS.
Resumable online index rebuild – Pause & resume index builds to fit your tight maintenance window. Each night, it can chip away a little at a time.
Here are the release notes from Microsoft. As always with any upgrade, be sure to review what all has changed, so you are aware of how moving to 2017 could impact you and your company.
Need assistance with upgrading? We are here to help, contact us today.