We are very excited to announce that SQLWatchmen is now a Redgate Certified Partner. For those unfamiliar with Redgate, they are a leading provider of software for professionals working on the Microsoft data platform. Our favorite product from Redgate is their SQL Toolbelt. This suite of tools helps users implement DevOps best practice for their databases, easily monitor database performance, improve team productivity, and provision new databases in seconds.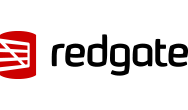 What does this partnership mean for our clients?
We feel that using Redgate's tools really enables database administrators to perform a lot of their day to day tasks more easily and efficiently. Even here at SQLWatchmen, we use these tools regularly, and we want to extend that knowledge to our clients. As part of our consulting services, we can assist with installation, customization, and training on most of the Redgate tools.
Is your company interested in Redgate's products, and you're already a SQLWatchmen client? Ask us to let Redgate know on your behalf to get your discount from them. Need help implementing their tools? Contact us, we're happy to help.