If you have ever had to enter or approve a line item for employee training in your budget, then you already know it is a considerable expense.  Sending IT professionals off to training can be a worthwhile expense that can actually save your company thousands of dollars or it can be a complete disaster leaving you in the lurch at the worst possible time.  There has to be a happy middle ground that will quantify your investment in your valuable employees and at the same time set realistic expectations from your employees who are seeking the training.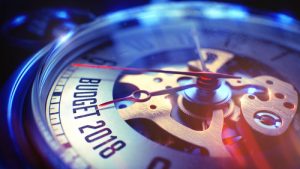 Learning New Skills Varies by Employee
It is important to understand that all of your employees in the IT department, be they System Administrators, Database Administrators, Help Desk Technicians or Security Administrators all have different skillsets and ways of learning new skills.  Of course we all want the passionate, self-motivated and self-taught experts who are capable of handling any project, communicate flawlessly and are team oriented.  Those individuals tend to rise to the top level of their respective career path quickly and often wind up as managers themselves, responsible for hiring and training their replacements.
Other employees require some level of training so that they can meet the goals and expectations of the company. By way of example, let's say you have a company-wide initiative to become AWS or Azure certified.  You can expect that most of your employees will take advantage of affordable self-paced online training courses and practice exams. Still others will want costly instructor-led courses away from the office.  This does have the benefit of having an expert available to answer specific questions that may not otherwise be answered. Either way, you will end up paying for the tests and some level of training.  This is a clear and defined goal with a single outcome and the budgeted money for this initiative is typically approved.
But what about for the employees who request to go away for a multi-day conference such as PASS Summit for DBAs or MS Ignite for System Administrators?  Now we are talking about the cost of airfare, hotel, meals, conference passes and more. Sending one or more of your staff off to events like this can be fortuitous if you have quantifiable goals and a plan for their absence.  For example, before the conference, look at the IT projects on the board and have your employee make a list of the technologies that they are going to focus on at the conference, such as SQL Server 2016 Availability Groups or SQL Data Warehouse with the goal of using their training to reduce errors, overcome known obstacles or implement cost-saving processes related to the technology at hand. They will also need to be responsible for having their daily tasks covered while they are away.  Who is going to respond to emergencies? It is ok to expect the employee to be available remotely if needed.
ROI on your Training Investment
Budgeting for training is important for every employee as it shows them they are valued and you want them to be the best that they can be at the jobs they are doing for you.  More importantly it instills trust in you and the organization they chose to work for. If there is a good balance between cost and value, with expectations set, you will have a skilled employee who will be around for a long time who will ultimately use his or her talents to save you money.