We keep the lights on
What is your RPO (
Recovery Point Objective
) or RTO (
Recovery Time Objective
)? More importantly, what is your RTA (
Recovery Time Actual
) – the actual time it takes to perform a recovery while your employees or customers wait. If you suffer data loss, are you going to be out of business tomorrow? You may think that your organization is protected because your backup jobs are succeeding. But you would be amazed how many new clients we get because they discover that their backups are corrupt or got lost in the same disaster that destroyed their data.
Business scalability
Every day, you have more data to manage, more customers to handle and more users accessing the system.  In a dynamically growing system, yesterdays bliss can turn into todays production shutdown. This causes your customers to wait on employees who are waiting on the system.  These wasted cycles harm your profitability and reputation. Who would want to use a slow application if a competitor offered a faster one? We can reverse this trend and continuously keep your SQL Server performing optimally and a step ahead of your competition.
Fractional DBA
Skilled DBAs are a necessary part of a successful IT team, but do you really need a full-time employee to manage your data?  Most of our customers only need part of a DBA each week. Maybe you only 10 or 20 hours per week, not 40.  In some cases, small companies only need a few hours a month.  Even if you already have a full-time DBA, who is watching your system while they are on vacation, in training or out sick? Even when you need one DBA, you really need two. As your partner, we fill in the coverage gaps so your team can apply their skills to what is best for your organization. All of our DBA's are 100% U.S. based on-shore resources.
TRUSTED BY THESE COMPANIES
White Glove has been using SQLWatchmen for several years. White Glove is very careful in choosing partners to work with our clients. They have consistently delivered highly professional and dependable service for clients we have introduced them to. Their professionalism and honest, straight-forward approach to their work is greatly appreciated by all of our clients. Honesty, integrity, morally-engrained core values and a highly skilled staff have made SQLWatchmen our go-to partner for all of our clients' DBA needs.
Tony Williams
SQLWatchmen is the perfect resource for any firm which depends on its databases but doesn't have the budget for a full-time DBA. Jim impressed me with his thorough knowledge of all things SQL and obvious mastery of the tools and utilities needed to evaluate and protect our database servers. We count on SQLWatchmen to keep things healthy, and when we've had any issues at all, SQLWatchmen has been wonderfully responsive. Of course, the best thing is that we do not have to call them often for problems, as they just don't happen on their watch.
Chris Gibson
I appreciate everything that the SQLWatchmen team has done for our datacenter deployment project.  Thank you for being flexible and responsive. SQLWatchmen has been a GREAT partner in the process, and our team at ProjecTools sincerely appreciates your professionalism! Ric Flores
SQLWatchmen has always been very responsive, thorough, and eager to help. Jason Aminto

Timely Support
You can always reach us 24/7/365! Call our number during working hours and you are greeted with a HUMAN right here in our office. She will work on your behalf to ensure you are speaking with the person who can help you FAST (and politely)! After hours, simply press 1 for Support and enjoy the music while we locate an on-call DBA right away. Gone are the days of leaving a message and waiting an hour for a call back!

Clear Communication
We excel at reducing mistakes due to miscommunication. Customers appreciate our ability to bridge the language divide between technical speak and business language terms for everyone involved. If we are unclear, we ask.  If you are unclear, we explain and demonstrate our work and how it impacts your company.

Advanced Technology
Our state-of-the-art custom Health Check tool and report is not available anywhere else. We have a competitive advantage by building our proprietary monitoring tools configured to give us what we need efficiently. Written in C#, it monitors the health of your server and provides a bunch of easy-to-understand charts, graphs and tables which help you see how your server is feeling.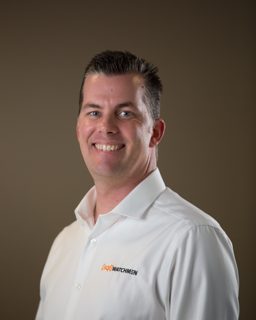 Jim Murphy
CEO
Jim Murphy has a passion for business and technology. Jim has been founding and growing technology companies since the 90's. Jim started a technology company during the middle of the .com bust in 2001 and expanded it to build a new division in 2008 (months before the worst economic conditions in his generation). Although his timing leaves much to be desired, his endurance and business acumen allowed him to endure, even thrive in an economy when most were struggling and going out of business.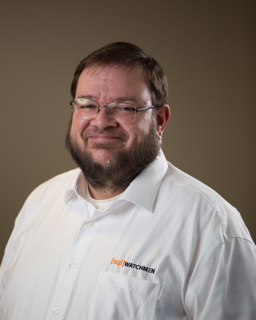 Wes Brown
CTO
As part of the leadership team for SQLWatchmen, Wes works closely with clients to ensure we deliver on schedule and according to the requirements.  Wes' has a passion for merging technology with strategy to help our client's company grow. Wes has a tenacious work ethic and will ensure what we deliver is of the highest quality and done fast. He is an expert in Microsoft SQL Server and was a Microsoft SQL Server MVP from October 2011 to October 2014. He also travels the country speaking at national SQL Server events.  Wes has a passion for storage (SANs, SSD, etc.), and compression algorithms.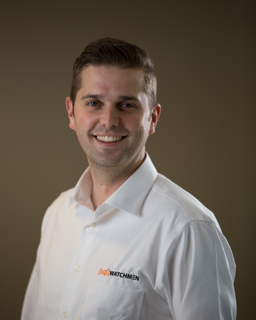 Philip Heath
Director of Operations, Controller
Philip has a background in entrepreneurship and a degree in finance. He joined SQLWatchmen in 2014, having successfully purchased a business, growing it rapidly and selling it 5 years later. With this background, he is a great asset to SQLWatchmen in ensuring we understand our cashflow. As a 'numbers guy' and seasoned entrepreneur, he ensures we are competitive and efficient in our operations and is directly involved in our hiring process to ensure culture is preserved. He understands that if we are good to our employees, then they will in turn be good to our customers.
LOCATED IN THE AUSTIN METRO AREA
SQLWatchmen Headquarters
1766 FM 967 Suite A Buda, TX 78610 (877) 775-9282
Don't Be Shy. Get In Touch.
If you are interested in partnering with us, send us an inquiry and we will get back to you right away!
Contact Us